Go for a well-being Hammam ritual that has been practiced by Moroccan for centuries, and reap the benefits of traditional local beauty ingredients. Palais Houyam provides its dear guests with the opportunity to immerse themselves in another authentic Moroccan experience through our wellness SPA and Hammam center.
Traditional Moroccan Hammam:
Traditional Moroccan Hammams are bath houses Moroccans frequent to clean their bodies, purify their souls, and truly be themselves. Slightly comparable to a Sauna or a Turkish bath, the Moroccan Hammam is different in the way that it is wet but not filled with moisture. Historically, Moroccans of all social classes went to Hammams regularly to bath themselves and interact with members of their community. It was considered a social activity where people got together to share moments of relaxation and pampering. Today, Moroccans still regularly frequent Hammams, either in groups or individually.
There are many rituals and steps involved during the Hammam process that Moroccans know by heart. However, don't be discouraged if you're not thoroughly familiar with those rituals because at Palais Houyam, we have professional Hammam staff on stand-by, who will assist you through the process.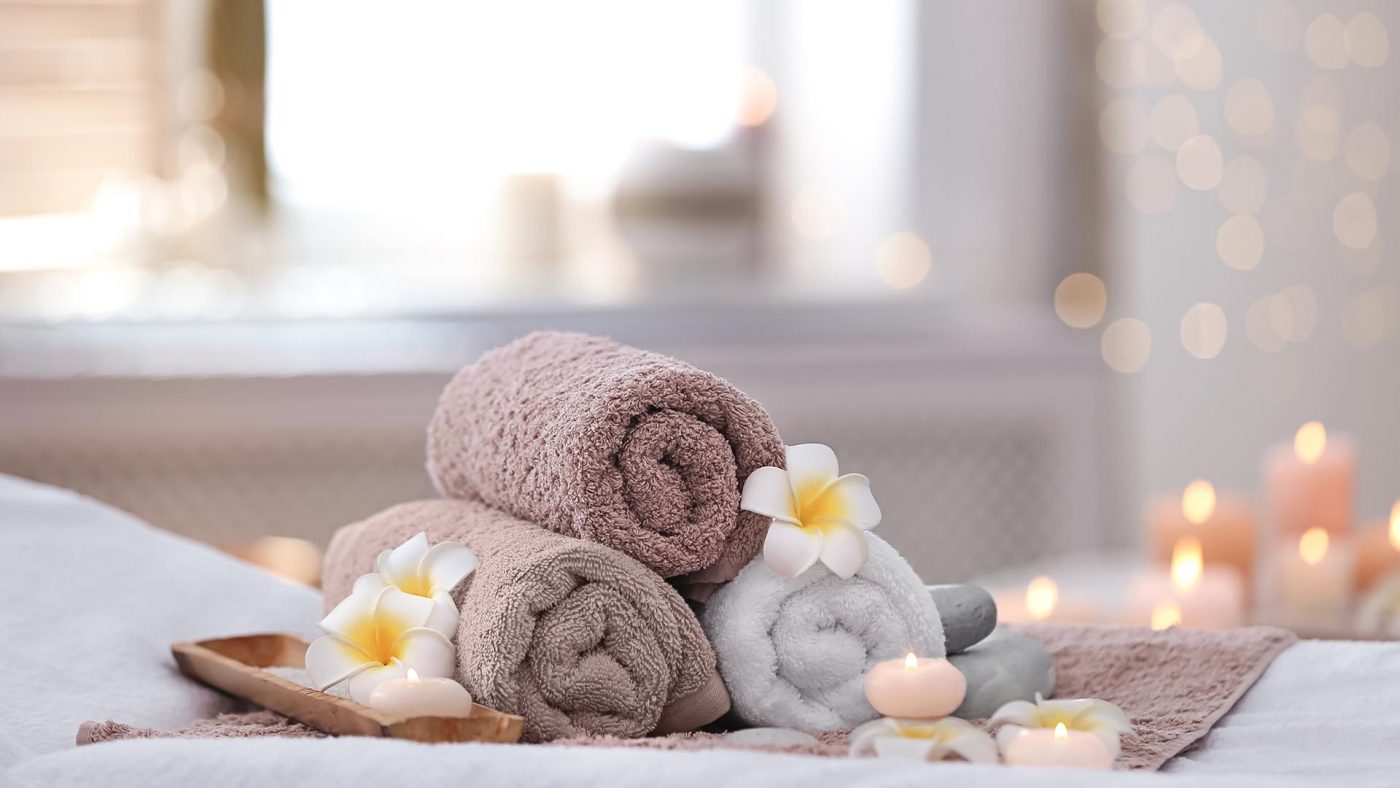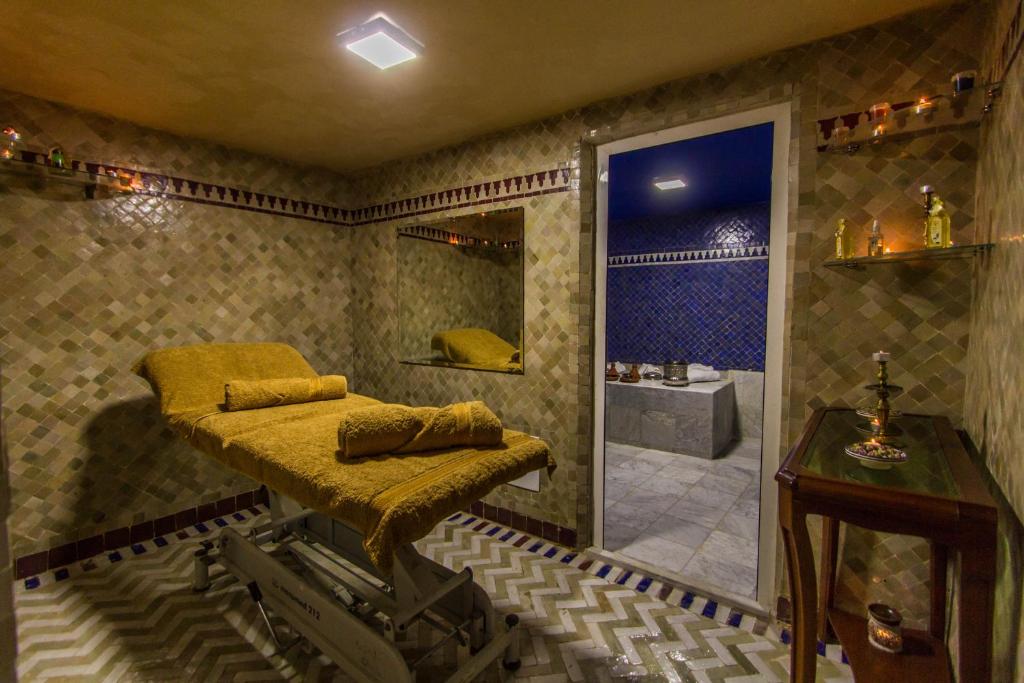 To enjoy the benefits of a Hammam, you can stay there for any amount of time between 30 minutes and a maximum of 1 and a half hours. The first step you need to do is rest and lie on a mat on the floor or on the benches available. During this time, a professional masseuse will apply natural Moroccan black soap (olive-oil based) on your whole body. Then, after a pause of about fifteen minutes while your skin softens and absorbs the soap, the masseuse will rinse the black soap, then proceed to scrub your whole body to remove impurities. The scrubbing is done using a traditional bath glove called the "Kees". The entire process feels like a gentle massage and will leave your skin clear, smooth, and glowing. It's also a relaxing express that makes you feel like you're shedding away all of the burdens and tiredness of the day. For the rest of the Hammam, you can proceed with washing your hair like you normally would, or use one of the traditional hair treatments available at Palais Houyam.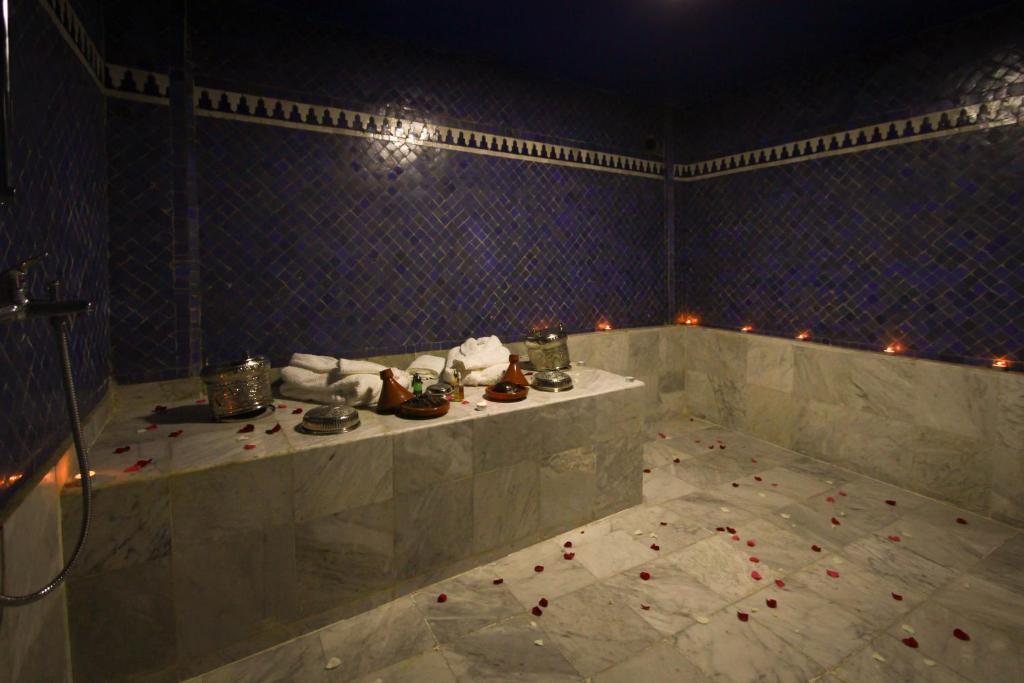 SPA and wellness center:
Body treatments, massages, massages with essential oils and beauty treatments are offered at the Palais Houyam SPA. The Palais Houyam SPA is a charming place where you will be imbued with a feeling of well-being and relaxation in a serene and peaceful ambiance. We have a dedicated treatment cabin and massage room where you will be handled by our SPA staff and professional masseurs. The Palais Houyam is infused with natural light creating a haven of well-being to welcome you, in an atmosphere filled with aromatic scents and essential oils.
A massage or wellness session at the Palais Houyam Spa is a unique experience that will stick with you for a long time. It is the perfect way to rid yourself of travel tress and tiredness, and give your body a well-deserved treat. Our staff will make sure that you are well cared for and offered the best professional treatment in messages and traditional Moroccan beauty rituals. Try out a traditional clay mask to exfoliate and cleanse your skin, or an oil bath treatment to revitalize and hydrate the hair. All ingredients used at our SPA are locally sourced and have been used by Moroccan for centuries.
Enjoy our massages infused with Argan oil and a variety of other essential oils such as lavender, rose and Verveine. Spoil yourself and let our highly experienced and professional masseurs relieve your stress and offer you genuine relaxation. The scents, oil and the atmosphere will allow you to discover more about the Moroccan culture that surrounds you. We offer you a range of possibilities of massages and treatments that you could enjoy during your stay. We also offer specialized and personalized beauty treatments on demand to guests who request demand them. The SPA and wellness center at Palais Houyam is the place to go to for a luxurious pampering experience, with the help of highly trained professional staff.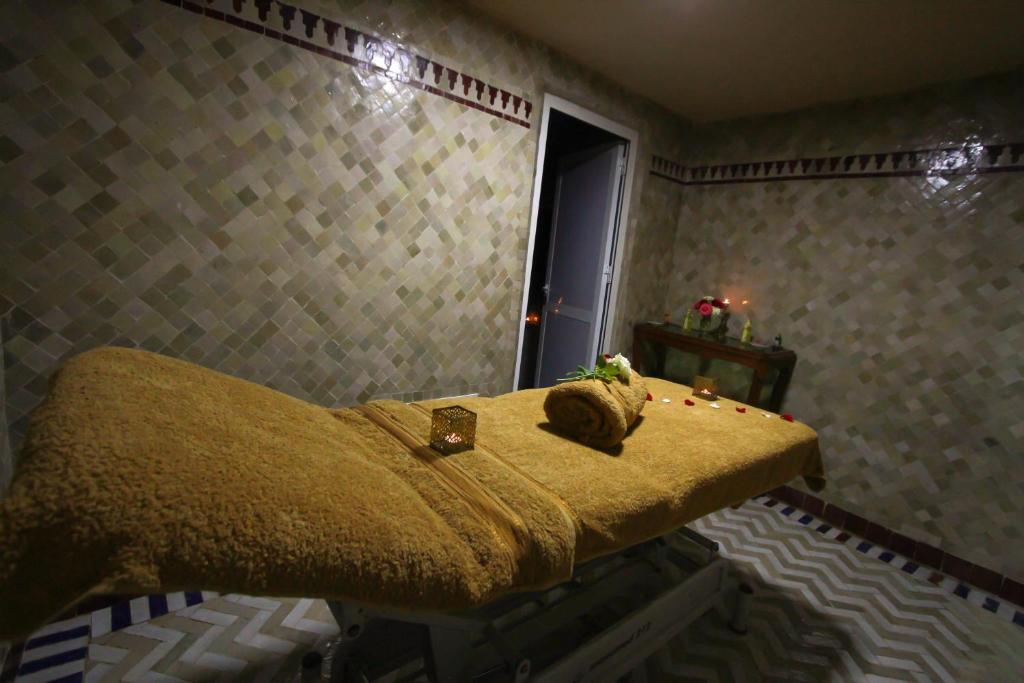 Book your Hammam or SPA session at Palais Houyam today and offer your body a well-deserved treat after a long travel journey.